For the second year our little vegie garden is growing our summer food. Winter was not that great but we did get some garlic growing along with some celery and parsley. The garlic is in the small bed on the right hand side.
Now we have bok choy, spinach, and broccoli in the main bed and herbs and strawberries in the pots in front. There are still some celery and parsley from winter and room for some other vegies once we decide what we want to grow.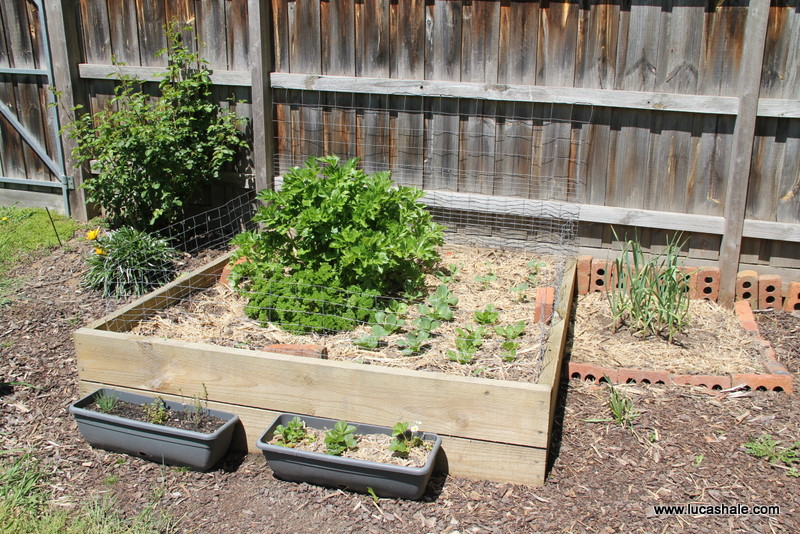 The fence is to keep the dog out. 🙂
We are thinking about adding a second bed to see if we can grow even more of our own vegies but we need to ensure that we don't grow more then we can eat or store for later. Last year we grew more basil than we could ever use, we still have jars of it dried that look like they will last years however we did use up the pesto we made.
Compost, manure, blood & bone, seaweed, sugar cane mulch, and tank water keep everything growing.
The Gardening Australia website has a helpful planting guide http://www.abc.net.au/gardening/vegieguide/
A book that has been great is The Kitchen Garden Companion: Dig, Plant, Water, Grow, Harvest, Chop, Cook by Stephanie Alexander